……..People are talking 
100% Referral Based business since 2005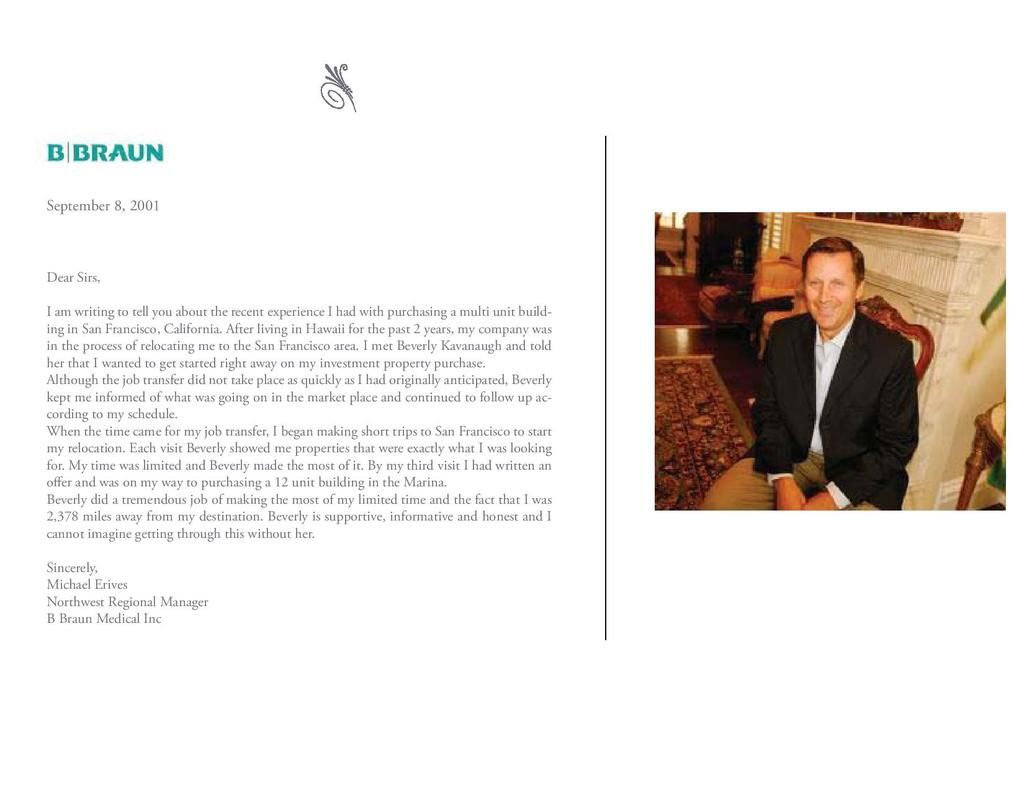 "The flawless ability to plan the sale of our home from staging, open houses through closing kept us aware of what needed to be done. Beverly's 11+ years of experience in residential sales showed every step of the way. She met and exceeded the 4 P's on her web site – patient, persistent, problem solving and personal touch. We couldn't have found a better real estate agent."
- T.R. & D.S.
"We had a record number of buyers come through our open houses, a true testament to Beverly's extensive and loyal network as well as her excellent marketing skills. I will definitely recommend her to my friends, clients and colleagues so that they too can benefit from her professional expertise and warm style."                                                                        
- H. T.
"We can't thank you enough for all of your help and support getting us into our new home.   Not only were you patient and helpful, but the speed and attention to detail every step of the way was phenomenal. In this difficult housing market, your expertise was vital. I will (and have) recommend you to anyone I know who is looking to buy a home. A thousand thank you's!!"     
- R. S & W. S.
"Your commitment to achieving our goal and knowledge of the current market conditions were instrumental in making the winning bid for our new home."
- J.M. & T.W.
"You handled this process with professionalism, keeping me informed on a day to day basis. You gave me peace of mind at a time when I would have normally been losing sleep. I feel fortunate to have had you involved in this process."
- W.C. 
"I know I got a good deal and couldn't have done that with out your wealth of knowledge and experience."                                            
- S.L. 
"You took care of anything that arose with swift action and instilled absolute confidence that we were in the right hands."
 - H.H.   
"You did an incredible job of selling our house quickly, for a great price and ensuring that all went smoothly. You made our experience seem seamless and easy."                                                                                             
- H.T.